Subscribe

Why should I subscribe to Small Steps to Health?
I do not have a regular blogging schedule.  I write when I have time and when I find something interesting to say (according to my definition of interesting that is).  I suspect that if you are on this page, you might find some of my ramblings worth reading and would like to know when there are updates.
You can try popping back in once or twice a week to see if I post anything up.  But there are some weeks when I am too busy to write anything at all.  Gosh, what is a reader to do?!!  Well, you can try subscribing.  Have I convince you yet?
See you around. And thanks for stopping by Small Steps to Health.
How to subscribe to Small Steps to Health?
There are two main ways that you can keep up to date with the latest news at Small Steps to Health.  Each option will suit different people and you're more than welcome to pick any (or all) of them.


RSS Feed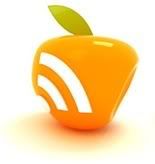 For those of you familiar with RSS and News Aggregators you can follow Small Steps to Health via my RSS feed.  Simply add it to your news aggregator and you'll get notification every time something is published on Small Steps to Health.


Email Subscription

If you're not an RSS user you can get an email that notify you when there is a new post on the site. You will only get an email when there is new content.  You can unsubscribe from this service at any point. This service is provided by a third party (Feedburner) and you can subscribe to it by leaving your email address in the following field and following the instructions.
Privacy
Please note – your privacy is assured with any of the above options. I do not use your details for any other purposes than what you sign up for and details are kept private.